Here's How to Get an Extra 15+ New CASH Hispanic Patients Per Month from the Internet With Done-For-You Health Videos... WITHOUT Spending Any Money on Advertising or Knowing a Lick of Spanish!
Finally, an EASY, Copy and Paste, Done-For-You Video System that Attracts an UNTAPPED Population that's Hungry for Your Services
From the desk of Dr. Jose Guevara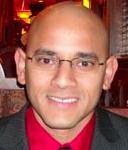 Hi Doc,
Are you tired of paying an internet marketing company HUNDREDS of dollars every single month without a great return on investment?
Do you want to EASILY dominate the 1st page of Google multiple times for multiple keywords WITHOUT spending any money on advertising?
Have you ever wondered how you could stand out and get new patients from the crowded internet?
Do you currently "do" social media but find it useless to generate patients?
If I could show you a simple, Done-for-You, copy and paste way to dominate the Hispanic market in your city (WITHOUT speaking Spanish) and get an additional 15+ CASH patients per month, would that be of interest to you?
Why Market to Hispanics? Listen to What Google Says 
In a recent article by Google named Your Next Big Opportunity:  The U.S. Hispanic Market, Google's research shows that Hispanics are an UNTAPPED population for businesses and marketers and when it comes to searching online, they are ahead of other populations.  In fact, online Spanish searches have nearly doubled over the past 3 years. 
Pay attention to these highlights from Google's research
I Listened and YOU Should Too 
My name's Dr. Guevara and for the past 4 years I've been using YouTube to dominate the Hispanic market in my local community.  While most Doctors only market to English speakers, I've been flying under the radar, marketing to Hispanics with online videos and the results have been nothing but outstanding.  
Because of my Spanish online videos, I'm constantly receiving phone calls from people in other states and emails from people all over the world who have found me while searching for someone to help them get rid of their pain.  Although I'd love to help them, I obviously can't see all these people or spend my time answering phone calls/emails and that's when I knew I had to share my system with other Doctors.
I can guarantee you that 99% of doctors in your city are NOT using online Spanish videos and by being the only Doctor in your town that connects with the Hispanic population, you will have a HUGE unfair advantage.  Hispanics are constantly searching online for solutions to live healthier and get rid of pain.
As a result of marketing to Hispanics, I've seen my YouTube channel grow to over 5 million views  (and counting).  This has translated to hundreds of new, CASH paying Hispanic patients from the internet.  If you want to increase your revenue this year and beyond, you CAN'T continue to ignore this population and their $1.5 Trillion purchasing power.  
I know what you're thinking... "How can I market to Hispanics if I don't speak Spanish?"  Keep reading and I'll show you how EASY it is.
If You're Like Most Chiropractors... 
Creating videos that rank high in search engines and get your phone ringing is confusing
You're afraid of how you look and sound on video or have never been in front of a camera
You're NOT sure what to talk about while making videos and even less in Spanish
You're NOT tapping into the Hispanic population that is constantly searching online for solutions to their pains
You want an EFFECTIVE way to get more website traffic, more phone calls, and new CASH patient referrals from your untapped Hispanic community
When you consider the dramatic rate at which the Hispanic population is growing, their massive spending power, their overwhelming use of the internet, the LACK of Doctors marketing to them, and the fact that almost EVERY online search returns a YouTube video in the first page of Google...Spanish online video marketing is a MUST.
No More Language Barrier for You 
What if I told you, I've completely removed the language barrier and the common problems doctors are facing when marketing to Hispanics?  This groundbreaking, Done-for-You, copy and paste Spanish online video marketing system you're about to instantly access:
DOESN'T require you to learn or speak Spanish
DOESN'T require you to make ANY videos
Includes professional Done-for-You health videos in Spanish that do all the marketing for you
Let's you copy and paste video titles, descriptions, and tags that get your videos found by local Hispanic patients
Ranks your Spanish videos on Google FAST because nobody else is doing this!
Does that sound EASY or what?  All you need is a bilingual person on staff who can start taking their phone calls!
Ready for More CASH patients? This is For You 
You need to get your hands on The Hispanic Patient Gold Mine, which contains 20 done-for-you, professional Spanish health videos that attract and position you as the health expert in your city.  Video online marketing is the future of any business' traffic generation and now you can maximize your online presence to get new CASH Hispanic patients each month before other doctors in your city do.
Internet marketing companies will tell you it takes a long time to rank your website on the first page of Google and as a result you have to continue paying them every month.  This is true if you're doing what everyone else is doing, but when you strategically use online video to target an UNTAPPED market, there is no competition and you rank extremely fast.  This gets you found online in a shorter period of time and gets your phone ringing... 
Without paying an online marketing company hundreds of dollars in recurring fees every month
Without spending months struggling to show up on search results
Without buying expensive newspaper ads, phone book ads, post cards
Without working long hours doing spinal screenings
Without spending hundreds of dollars to rent a booth at health fairs
Complete Market Domination 
Watch this short video where you can see first hand the power of this search engine dominating strategy (Yes, you will dominate multiple search engines like Google, Bing, and Yahoo).  You'll be able to stand out from other Chiropractors in your city, attract CASH paying Hispanic patients, and achieve these results in a short period of time WITHOUT paying an online marketing company monthly fees. 
The Hispanic Patient Gold Mine Will: 
Make you the go-to health expert in your Hispanic community
Educate Hispanic prospects in your community 24/7 on auto-pilot
Dominate the search engines in your city with videos
Save you the time and cost of producing your own videos
Reach an UNTAPPED population that is HUNGRY for your services
Turn online searches into actual CASH paying Hispanic patients
Allow you market to Hispanics WITHOUT paying recurring marketing fees every month
Increase your website traffic dramatically
Here's What You Get with the Hispanic Patient Gold Mine 
20 Done-for-You professional Spanish health videos
Video tutorials showing you how to personalize the videos with your practice information (So easy your CA can do it)
Done-for-you Spanish video titles, descriptions, and tags (Just copy and paste)
How to use video to DOMINATE your city's Spanish online searches
How to get YouTube to work for you 24/7 and get FREE online traffic
How to use other video sharing sites to blanket Google search results
How to use a FREE video editing software to customize your videos in less than a minute
Click play on the video below so you can see the high quality of these videos.  They were done by a professional actress so they look clean and have excellent audio quality.
There's no um's, but's, stuttering, or low quality lighting or audio in these videos.   First impressions count and you want to represent your practice in the best way possible.  
When you post these 20 Done-For-You videos on Youtube, you'll be on the first page of Google multiple times, reach more Hispanic patients in your community, increase your website traffic, become the go-to health expert for Hispanics in your town, and attract an untapped source of MORE CASH patients.
This has been working for me and other doctors who've already taken advantage of this done-for-you video program.  When you follow the video tutorials you will blanket your local Hispanic market online.  I'll even show you a FREE video editing software that makes adding your practice information extremely easy.  The best part about it, is that you (or your CA) just have to follow minimal steps to get the videos customized with your info and uploaded right away.
Listen to What these Doctors Had to Say 
With so much online competition, I've spent thousands of dollars trying to get my website ranked but I have not really seen a good return on investment.  What's worse is that I keep paying these people every month expecting to rank high some day.




After I invested in Dr. Guevara's Spanish videos, I started showing up in Google within a week.  What really got me excited is that the videos show up multiple times on the first page of Google and I love that I don't have to pay monthly fees to stay there.





Because the Spanish videos are working for me 24/7, I don't have to spend hours doing spinal screenings every weekend.  My CA can answer all the Spanish phone calls and get the patients in.





Thanks Dr. Guevara, you have a great system and have made it a lot easier for me and other Chiropractors.

Dr. Tony Salameh
I practice in South Florida, which is a predominantly Hispanic area, and I had never found a way to tap into that market.  I knew I could be doing a lot better financially if I could get Hispanic patients into the office.




With Spanish online videos I've been able to tap into that market without speaking the language.  The videos do all the marketing for me and my CA speaks to the patients and translates for me.  All I have to concentrate on is getting the patient better.





Not only am I reaching and helping more people in my community but I'm also seeing more cash patients as a result of the Spanish videos attracting a whole new population into my office.





Thank you Dr. Guevara, you've removed the language barrier and now I can see more cash patients.

Dr. Wale Gisanrin
Want to See More Proof of How FAST this Works? 
Watch this short case study video where you'll be able to see our videos ranking not only for the term Quiropractico (chiropractor), but for other condition/symptom based terms such as neck pain, back pain, headaches, herniated disc, etc.    Once you upload the videos, you'll be ranking for 16 keywords associated with conditions commonly treated at your office.
So How Much Do These Done-For-You Videos Cost?
Before I show you how much of a bargain you're getting with this package, let's do some math.  If you were to have 20 professional Spanish health videos made for you:
With 20 professional health videos being around 1 minute long, you'd need to hire an actor at a rate of $100/minute. (Total cost $2000)
You'd have to hire a videographer for excellent video quality and audio, and then spend time trying to learn how to edit them. (Total cost $1500)
You'd have to pay a translator to add the correct video titles, descriptions, and tags in Spanish. At the cheapest you'd be paying $20 per video. (Total cost $400)
You'd need to hire a Spanish speaking search engine specialist to look up the right keywords to use in your videos so local prospects can find you (Total cost $300)
Having these professional Spanish videos created, translated, and optimized for online searches by yourself would cost you a minimum of $4200, not including the time and learning curve you'd have to put in for the whole process.
As you can see from the estimate above, it's easy to see how The Hispanic Patient Gold Mine would be an absolute steal if I offered it at $1500.  However, I have great news if you're looking to attract an UNTAPPED surge of new CASH patients to your practice.
You're not going to pay anywhere near that price if you take advantage TODAY before the launch price expires.
For a low, 3 payments of $297/month, this entire done-for-you, copy and paste video package can be yours.  That comes out to just $44.55 per video!  Just ONE Hispanic patient alone will cover the cost of this entire program.  After that, you can continue to bring in dozens of Hispanic patients every month at NO ADDITIONAL COST (hurray to zero recurring fees!).
Invest Today and Receive $988 in FREE Bonuses
Facebook Ads for Hispanics ($147 value)
This video tutorial will show you advanced strategies to promote the Done-for-You videos to THOUSANDS of Hispanics in your city via Facebook ads.  I'll show you how to reach TONS of people by spending less than the cost of a cup of coffee at Starbucks per day.
Done-for-You Spanish Health Articles ($147 value)
You get instant access to 15 professionally written Spanish health articles.  You'll also get video tutorials where I show you how to personalize the articles with your practice info.  On top of that, you'll copy and paste headlines and tags that get your articles found by prospects in your city. 
Done-for-You Spanish Email Sequence ($97 value)
You get instant access to the same Spanish email sequence I use to continuously follow up (on auto-pilot) with prospects that sign up to my email list.  The frequency and quality of your communication can make all the difference when it comes to winning a prospect's business and retaining current practice members.
Done-for-You Spanish eBook ($97 value)
You'll get the same ebook I give prospects when they sign up to my email list.  This ebook has practical information your prospects can start using immediately to improve their pain, which gives you instant credibility and builds trust.  
Unlimited Email Support ($500 value)
If you ever have any question that I have not answered in the program, feel free to drop me message anytime and I will gladly get back to you.
Access to the private Facebook group (Priceless)
There's nothing better than to have a group of like-minded Doctors to share your ideas with, help formulate others, and provide support.  If you ever have any questions for me, you can also post them here for others to learn from. 
That's $988 in Copy-and-Paste, Done-for-You Bonuses 
Once you're in, you'll have INSTANT access to The Hispanic Patient Gold Mine and the 6 FREE bonuses plus you'll have lifetime rights to the content.  
Every Doctor that wants a consistent and reliable system for getting new CASH paying Hispanic patients every single month MUST HAVE this information, so I'm removing any financial barrier and giving you 2 options to get your hands on this Done-for-You, copy and paste package.  Just select the option that works best for you and click the big orange button below to get started right away!
Option 1
3 payments of $297/month
Option 2
One payment of $797 (Save $94)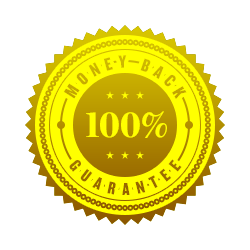 6 Month 100% Money Back Guarantee
Your success in using The Hispanic Patient Gold Mine package is completely guaranteed for 6 months.  Try it for 6 months, watch the video tutorials, and follow the easy instructions and watch your video rankings soar to the 1st page of Google and get your phones ready for the Hispanic patients to start calling.
But please DO NOT BUY this package if you're NOT going to implement the minimal steps necessary to make it work.  I would rather help a Doctor in your city who's willing to follow easy directions and increase their new patients every month, then to have all this valuable information collecting dust.
In order to be fully eligible for the money back refund, please read these conditions:
Give the program a fair trial of 3-6 months.  Results are typically fast, however, this is not a "get-rich-quick" scheme.

Since all the risk is on me, I will require to see some proof of your efforts, video uploads, article uploads, Facebook videos, etc. to ensure that you tried and followed the easy instructions laid out for you.
If you don't think the package is worth it, simply ask for a refund and you'll get 100% of your money back with nothing to lose.
You have 180 full days to try this program out and reach an UNTAPPED market in your local community that is hungry for your services and will build your practice.  This gives you plenty of time to upload all the done-for-you material without being rushed.  If you're ready to bring in more CASH patients with this done-for-you, copy and paste Spanish video system, click the big "Add to Cart" button below to get started now!
This done-for-you, copy and paste internet marketing system is available on a first come, first serve basis and will be LIMITED to 1 Doctor per zip code.  If you're a Doctor and...
Are looking for a simple and efficient way to market your practice to an UNTAPPED population
Want a done-for-you video package so you don't have to hire someone and pay TONS of money for professional videos
Avoid doing online videos because of the way you look and sound in front of a camera
Have no idea how to rank online videos FAST
Are looking to reach a HUGE population that pays CASH for your services
Then The Hispanic Patient Gold Mine is perfect for you.  Click the orange button below and get instant access at the incredible price of only 3 payments of $297/month!  Remember, you'll also get access to the 6 FREE bonuses ($988 value).
Option 1
3 payments of $297/month
Option 2
One payment of $797 (Save $94)
This done-for-you, copy and paste video system will save you TONS of time, reach your Hispanic community on auto-pilot, drive traffic to your website, and continue sending you new patient referrals every month.  It's so simple to replicate, anyone can do it.
Don't put it off another minute Doc.  Get The Hispanic Patient Gold Mine right now before another Doctor in your zip code snatches it!
Your amigo in health,
Dr. Guevara
P.S.  Don't wait until this untapped market gets saturated.  Get in now while the field is wide open and ripe for the picking.