If you're having back pain it's important to avoid certain movements that can make it worse.  I often hear people complain of increased pain when getting out of bed first thing in the morning.  
There's a couple reasons people feel more pain in the morning when getting out of bed.  (1) After sleeping 6+ hours your muscles will be stiff making it a bit more difficult to move around and (2) you probably get up using a "sit-up" motion that puts a lot of pressure on the low back.
Instead, use the following technique when getting out of bed to avoid hurting your back further: 
1. Lay on your side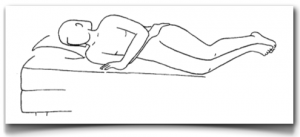 2. Use your arms to push yourself up without bending your waist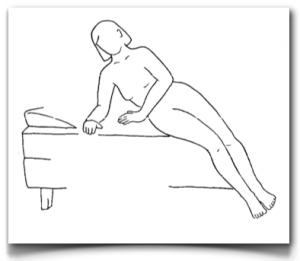 3. You did it!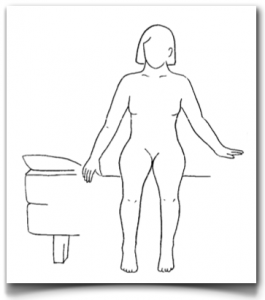 Try this simple technique every morning when you get up and you'll be able to get out of bed with less pain.
Did you like this tip?  Click the buttons below and share with your friends