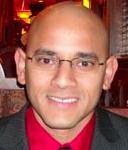 Dr. Guevara  is passionate about health and well-being, helping people attain and maintain their optimal physical condition. He continues to keep up with the ever-changing world of medicine, using his knowledge and skills to help people in pain. He received his Doctorate degree from Life University in Atlanta, GA.  He received his undergraduate degree at Florida International University in Miami, FL.
At our office we provide treatment for patients involved in car accidents, slip and falls, and work related injuries on a lien basis, which means you don't pay any money out of pocket.  Payment for your treatment is made by the insurance company at fault.  All of our Doctors are Board Certified and experts in accident injuries.  They understand the importance of proper documentation and case management.
Our bilingual staff  is in constant contact with our patients' attorneys, advising them of our medical findings, treatment recommendations, and medical reports.   Our team of Doctors can treat you for most injuries and we provide many services under one roof:  diagnostic testing, physical therapy, chiropractic, dispensing medications, epidural and facet injections, orthopedic surgery, and other procedures.
We have an alliance with a network of Metro Atlanta MRI facilities that will provide imaging services if needed.  For additional information about our services, click here.